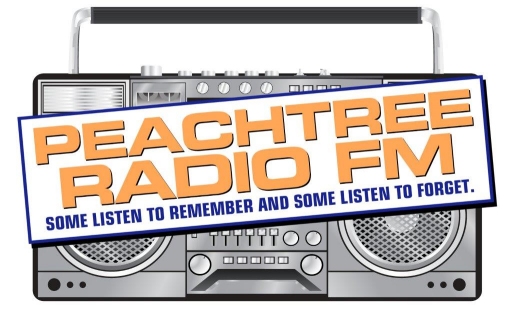 Playing the best in old school, smooth jazz, Gospel and Blues
MENU ITEMS:
Why Advertise With Peachtree Radio FM?
Program Broadcast Schedule
Here is our weekly schedule for Peachtree Radio FM. Please note that all times are in U.S. Eastern Time. This schedule page will be updated as we add new DJ's to our line up. Times where no shows are scheduled will be Automation and available for new DJ's.
Sunday
1:00 AM - 6:00 AM - Automation The Quiet Storm
6:00 AM - 9:00 AM - Automation The Gospel Train
9:00 AM - 12:00 PM - Spreading the Word with Sister Felecia and Keith Wonderboy Gardner
12:00 AM - 2:00 PM - The Showgram with Doug Williams
2:00 PM - 4:00 PM - Blues Time in the City with Rojene Baily
4:00 PM - 7:00 PM - Inside the Quiet Storm with Lisa London
7:00 PM - 8:00 PM - Smooth Jazz Weekend with Tina E.
8:00 PM - 10:00 PM - Jazz and Soul Radio with Al Seaford
10:00 PM - 12:00 AM - The Redd Zone with Natalie Redd

Monday
12:00 AM - 4:00 AM - Soul Patrol with The Red Rooster
4:00 AM - 7:00 AM - Automation Gospel Train
7:00 AM - 9:00 AM - Breakfast Time In the Morning with Keith Wonderboy Gardner
9:00 AM - 10:00 AM - Automation Southern Soul
10:00 AM - 12:00 PM - Southern Soul Blues Review with Ron Davis
12:00 PM - 3:00 PM - The Jazz Cafe with Keith Wonderboy Gardner
3:00 PM - 5:00 PM - The 90's Hits with DJ Riley
5:00 PM - 7:00 PM - Southern Soul Cafe with Paul Andre
7:00 PM - 8:00 PM - The Wind Down Show with Will Downing
8:00 PM - 9:00 PM - Timeless Traxx with Tyrone DuBose
9:00 PM - 11:00 PM - The Chill Zone with Thomas Moore
11:00 PM - 12:00 AM - Women Who Jam with Johnnie Walker
12:00 AM - 4:00 AM - Automation The Quiet Storm

Tuesday
4:00 AM - 7:00 AM - Automation Gospel Train
7:00 AM - 9:00 AM - Breakfast Time In the Morning with Keith Wonderboy Gardner
9:00 AM - 10:00 AM - Automation Southern Soul
10:00 AM - 12:00 PM - Southern Soul Blues Review with Ron Davis
12:00 PM - 3:00 PM - The Jazz Cafe with Keith Wonderboy Gardner
3:00 PM - 5:00 PM - The Dusty Steppers Party with Gee Ball
5:00 PM - 7:00 PM - Southern Soul Cafe with Paul Andre
7:00 PM - 11:00 PM - N Da Kno with JazziiA
11:00 PM - 1:00 AM - Storm Warning with Anthony Hall

Wednesday
1:00 AM - 4:00 AM - Automation The Quiet Storm
4:00 AM - 7:00 AM - Automation Gospel Train
7:00 AM - 9:00 AM - Breakfast Time In the Morning with Keith Wonderboy Gardner
9:00 AM - 10:00 AM - Automation Southern Soul
10:00 AM - 12:00 PM - Southern Soul Blues Review with Ron Davis
12:00 PM - 3:00 PM - The Jazz Cafe with Keith Wonderboy Gardner
3:00 PM - 4:00 PM - Timeless Traxx with Tyrone DuBose
4:00 PM - 5:00 PM - Soulful Sound Radio with Ashley Scott
5:00 PM - 7:00 PM - Southern Soul Cafe with Paul Andre
7:00 PM - 10:00 PM - Grown Folks Music with Sam Smith
10:00 PM - 11:00 PM - Automation Quiet Storm
11:00 PM - 12:00 AM - Women Who Jam Radio with Johnnie Walker

Thursday
1:00 AM - 4:00 AM - Automation The Quiet Storm
4:00 AM - 7:00 AM - Automation Gospel Train
7:00 AM - 9:00 AM - Breakfast Time In the Morning with Keith Wonderboy Gardner
9:00 AM - 10:00 AM - Automation Southern Soul
10:00 AM - 12:00 PM - Southern Soul Blues Review with Ron Davis
12:00 PM - 3:00 PM - The Jazz Cafe with Keith Wonderboy Gardner
3:00 PM - 5:00 PM - The Wax Museum with the Deacon
5:00 PM - 7:00 PM - Southern Soul Cafe with Paul Andre
7:00 PM - 11:00 PM - N Da Kno with JazziiA
11:00 PM - 12:00 AM - Automation The Quiet Storm

Friday
12:00 AM - 4:00 AM - Soul Patrol with The Red Rooster
4:00 AM - 7:00 AM - Automation Gospel Train
7:00 AM - 9:00 AM - Breakfast Time In the Morning with Keith Wonderboy Gardner
9:00 AM - 10:00 AM - Automation Southern Soul
10:00 AM - 12:00 PM - Southern Soul Blues Review with Ron Davis
12:00 PM - 3:00 PM - The Jazz Cafe with Keith Wonderboy Gardner
3:00 PM - 5:00 PM - Southern Sauce Soul with AJ the DJ
5:00 PM - 7:00 PM - Southern Soul Cafe with Paul Andre
7:00 PM - 10:00 PM - The Diva's Den with Denise Brooks
10:00 PM - 11:00 PM - Automation Quiet Storm
11:00 PM - 12:00 AM - Women Who Jam Radio with Johnnie Walker

Saturday
12:00 AM - 6:00 AM - Automation Quiet Storm
6:00 AM - 8:00 AM - Automation Southern Soul
8:00 AM - 10:00 AM - Southern Soul Party Mix with Steve Poston
10:00 AM - 12:00 PM - The Blues Buffet with Jay Boogie
12:00 PM - 3:00 PM - The Soul Shack with Char Morby
3:00 PM - 6:00 PM - The Best Of 70's 80's 90's R&B with DJ SHAUN LIVE
6:00 PM - 8:00 PM - Memory Lane with Anthony Hall
8:00 PM - 11:00 PM - The Saturday Night Dance Party with DJ Blindfold and Keith Wonderboy Gardner
11:00 PM - 1:00 AM - Lounge with Thomas Anderson

This schedule has been updated as of Friday August 18, 2023

Music by Station PlayList Radio & internet Automation broadcasting software
Copyright © 2023 Peachtree Radio FM. All Rights Reserved