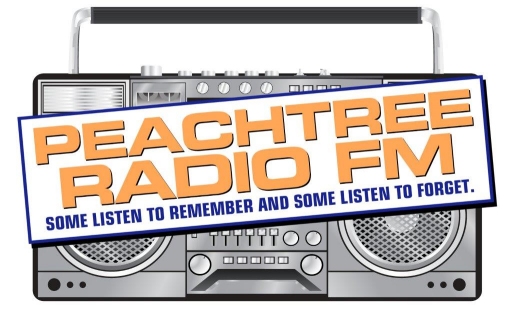 Playing the best in old school, smooth jazz, Gospel and Blues

MENU ITEMS:
Why Advertise With Peachtree Radio FM?
Why Advertise on Peachtree Radio FM
The average person listens to about 20 hours of Radio each week.. That's more time spent with radio than almost any other medium.
Nearly all of us listen to the Radio every day (74.8%), if not every week (94.1%). (Radar 75 study).
Radio is intrusive. And in this case, that's not meant in a bad way. You see, you want your advertising to "intrude" into peoples' lives to be noticed. And based on its portability, Radio is very intrusive. We can get your message to people wherever they are. When they're in the car, the yard, the garage, the boat -- even in the shower and in bed. Radio follows people wherever they go, and influences them while they're living busy lives.
Radio reaches people at work and closer to the time they're going to buy something. A majority of Americans can listen to Radio while they work. And 63% of 25-to-64-year-olds listen to Radio within an hour of making their biggest purchase of the day. (RAB Marketing Guide and Fact Book).
Radio is intimate. It's people talking to people. Isn't that how you persuade others in your life? And Radio can use emotion so much better than other forms of advertising. Emotion drives our purchasing decisions and Radio's "theater of the mind" can create emotional scenarios that help your message resonate with listeners.
Radio is "word of mouth on steroids." We've all heard people who say their best advertising is "word of mouth." We don't doubt a satisfied customer is valuable to your business. But think about it. When was the last time you told ten friends about a good service or buying experience you had? We're all more likely to share bad experiences. After all, it's human nature to commiserate. But what if you could tell thousands of potential customers about the good experiences surrounding your business? Radio lets you do just that. You're in control of managing your message. No bad word of mouth here.
Radio usually costs less than other media. For the $300 you'd spend on a small newspaper ad, you could have anywhere from 8 to 45 commercial messages on Peachtree Radio FM. One impression vs. 45? That's a no-brainer.
Radio is a great demographic targeting vehicle. Talk to a particular customer. Male or female. Young or old. High school graduate or college graduate. Radio allows you to more efficiently reach the kinds of people who are likely to buy what you sell. Some media -- like newspaper -- offer a "broad brush" approach to reach the masses. But what good does it do to spend money reaching people who aren't likely to respond to your offer?
Radio responds to your needs. It's easier and quicker for us to change your advertising messages than almost any other medium. Hmmm... how many weeks will it take your billboard company to change that sign?
We will review your add and get in touch with you within 2 business days. Looking forward to a close working relationship with you the advertising client.