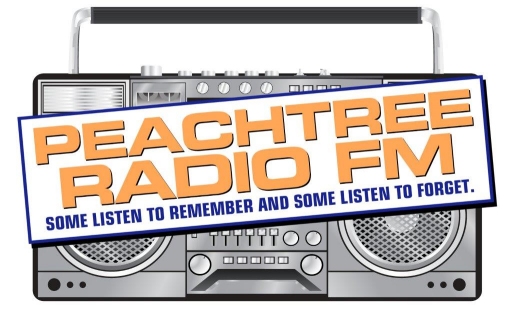 Playing the best in old school, smooth jazz, Gospel and Blues

MENU ITEMS:
Why Advertise With Peachtree Radio FM?
So, you are interested in becoming a DJ here at Peachtree Radio FM? We would first of all like to say that's wonderful that you are interested in being a volunteer staff member here at our Internet radio station! At this time, we are now accepting both, experienced broadcasters, as well as inexperienced broadcasters to join this Internet radio station. That means, for experienced broadcasters, you will have needed to have had some prior broadcasting experience on Internet radio before applying here at Peachtree Radio FM. Also, because of this, we expect you to come in with at least 1 means of broadcasting readily available to you and familiar to you so you can begin your shows pretty much immediately upon applying. We would prefer you using SPL or Sam Broadcaster. No longer Winamp will be used as a broadcasting software. Whatever it is you want to use is up to you, however, if we find out you are faking your broadcasting experience, or, we feel you are not cut out for this station, you will be terminated. With regards to inexperienced broadcasters, the part of the rule up above with regards to experienced broadcasters obviously doesn't apply to you, however, we would like to see some enthusiasm from you, as well as an eagerness to learn new things, and give Internet broadcasting a try.
All approved DJ's upon joining our staf must have access to a listener email address and twitter account within 30 days. Facebook and request line phone number is optional. However, if you decide to use request line phone number, it must connect to the DJ and not to a voice mail number only. Listeners don't like leaving requests on voice mail systems. Two approved services are Google Voice or Skype.
We now allow simulcasting or broadcasting on other stations at the same time you are broadcasting on Peachtree Radio FM. This will only be allowed, provided you do the following. First of all, should you simulcast on other stations at the same time you are broadcasting on Peachtree Radio FM, no mention of our station, or any other Internet radio station will be permitted while you are on air. This also means, you cannot play any sweepers or promos or any other station material that mentions any sort of station name in it. We believe that if a person chooses to simulcast his or her show on multiple stations, the show is unique, and is not tied to one particular station. Thus, make it sound as if it is universal, with no stations tied to it, and you should be just fine. We do have the ability, to pick up your show from any station that you are already carrying the show on, so long as you provide us with a station that already carries your show as a Live broadcast, we will not have any trouble picking up your show, so you will not have to connect to our encoders to stream it. However, if you have the resources to connect to our encoders, that is fine too, and, we'll make sure you have all means of access to our station that we grant to our on-air presenters.
Please consult our The schedule page before applying to insure you get the hours you are requesting
Please complete the Be A DJ form below to get started!
For further information call us at 404-644-9703.
We thank you for all you do to make Peachtree Radio FM a success!